A Comprehensive Multidisciplinary Management Plan Is Effective in Reducing the Prevalence of Overweight and Obesity in Adolescence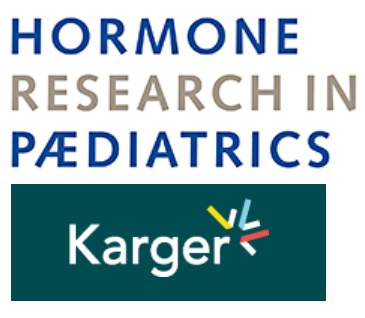 Poster Category 2 – Fat, Metabolism and Obesity
P2-105/ A Comprehensive Multidisciplinary Management Plan Is Effective in Reducing the Prevalence of Overweight and Obesity in Adolescence
Maria Binou 1 , Athanasia Tragomalou 1,2 , Eleni Ramouzi 1 , Diamanto Koutaki 1 , Katerina Vourdoumpa 1 , Maria Manou 1 , Marina Papadopoulou 1 , Penio Kassari 1,2 & Evangelia Charmandari 1,2
Outpatient Clinic for the Prevention and Management of Overweight and Obesity, Division of Endocrinology, Metabolism and Diabetes, First Department of Pediatrics, 'Aghia Sophia' Children's Hospital, Athens, Greece;
Division of Endocrinology and Metabolism, Center of Clinical, Experimental Surgery and Translational Research, Biomedical Research Foundation of the Academy of Athens, Athens, Greece
Background: Obesity in adolescence represents a major health problem of our century owing to its epidemic proportions and the associated morbidity and mortality in adult life. In Greece, 41% of adolescents are overweight or obese.
Aim: The aim of our study was to investigate the effectiveness of a comprehensive, multidisciplinary, personalized management plan at reducing the prevalence of overweight and obesity in adolescence.
Methods: Five hundred and forty-four (n=544) adolescents [(mean age ± SD: 12.294 ± 2.102 years), 216 males (39,7%), 328 females (60,3%)] attending our 'Out-patient Clinic for the Prevention and Management of Overweight and Obesity in Childhood and Adolescence' were studied prospectively. Subjects were classified as obese (n=299, 55%), overweight (n=161, 29,6%) or with normal body mass index (BMI) (n=84, 15,4%) according to the International Obesity Task Force cutoff points. All subjects were evaluated by a multidisciplinary team at frequent intervals, received personalized guidance on diet and exercise and were studied prospectively for 1 year. Detailed clinical evaluation and laboratory investigations were performed at the beginning and at the end of the study.
Results: A higher number of girls [114 (34.8%)] were overweight compared with boys (P< 0.001). Adolescents with obesity were younger when started to gain weight compared with overweight and normal-BMI subjects (P=0.002). Adolescents with obesity had more frequent episodes of overeating and demonstrated aggressive behavior when food was denied compared with the other two groups. Furthermore, adolescents with obesity had significantly higher systolic (SBP) and diastolic (DBP) blood pressure, waist circumference, hip circumference and waist-to-hip ratio than overweight and normal-BMI subjects on both assessments. In addition, subjects with obesity had significantly higher concentrations of fasting plasma glucose and serum insulin, HbA1C, triglycerides, LDL-cholesterol, uric acid and ApoB, and significantly lower concentrations of HDL-cholesterol, ApoA1 and Vitamin D than their overweight and normal-BMI counterparts. Following 1 year of multidisciplinary management interventions, the prevalence of obesity decreased by 27.1%, the prevalence of overweight and normal BMI increased by 13,4% and 40%, respectively, and all cardiometabolic indices improved significantly in all subjects.
Conclusion: The above findings indicate that a personalized, multidisciplinary intervention program is effective at reducing the prevalence of obesity in adolescence in Greece.
Conference Proceedings / Horm Res Paediatr 2022;95(suppl 2):1–616, DOI: 10.1159/000525606