An Obese Patient with A Pathogenic PTEN Mutation. A Case Report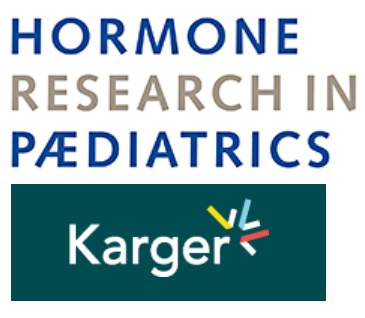 Poster Category  – Fat, Metabolism and Obesity
P2-107/ An Obese Patient with A Pathogenic PTEN Mutation. A Case Report
Aikaterini Vourdoumpa 1,2 , Diamanto Koutaki 1,2 , George Paltoglou 1 , Elena Fryssira 3 , Evangelia Charmandari 1,2 & Ioanna Bacopoulou 1
Division of Endocrinology, Metabolism and Diabetes, First Department of Pediatrics, National and Kapodistrian University of Athens Medical School, 'Aghia Sophia' Children's Hospital, Athens, 11527, Greece;
Division of Endocrinology and Metabolism, Center of Clinical, Experimental Surgery and Translational Research, Biomedical Research Foundation of the Academy of Athens, Athens, 11527, Greece;
Division of Medical Genetics, National and Kapodistrian University of Athens Medical School, 'Aghia Sophia' Children's Hospital, Athens, 11527, Greece
Introduction: Germline mutations in Phosphatase and tensin homolog (PTEN) gene (chromosome 10q23) lead to PTEN Hamartoma Tumor Syndrome (PHTS), which includes Cowden syndrome. PTEN encodes a tumor suppressor protein that is a negative regulator of PI3K – Akt signaling pathway, taking part in multiple biological processes, including cellular cycle and regulation of metabolism.
Materials and Methods: We present the case of an 8-year-old female patient followed-up in our Outpatient Obesity Clinic. Clinical examination revealed BMI of 24.8 kg/m2 (BMI z-score 2.16), macrocephaly, short neck, nasal base subsidence, lip papillomas and lipoma of the right lumbar area. The past medical history suggested fetal macrosomia, lipoma excision at the age of 4 years and multiple oral papillomas. Clinical genetic evaluation suggested the diagnosis of Cowden syndrome. Genetic testing revealed a de novo pathogenic missense mutation of PTEN [(ΝΜ-0013047175): c.1546-2Α>G)].
Results: During follow up, thyroid ultrasound showed heterogeneity and two nodules (thyroid function normal, FNA negative for malignancy). Further clinical examination revealed papillomas in the oral cavity and lips and acral keratosis. The ΒΜΙ initially improved through the implementation of a multidisciplinary personalized lifestyle intervention program, but it gradually increased during puberty (BM: 31.3 kg/m2; BMI z-score 2.95 at 158/12 years). However, despite increased adiposity, our patient did not develop any signs of insulin resistance [3-hour OGTT: Glucose (mg/dL) 0'-89, 60'-119, 120'-114, 150'-120, 180'-109, Insulin (μIU/mL) 0'-8,93, 60'-20,67, 150'-27,81, 180'-19,95 (HbA1c: 5%, ΗΟΜΑ-IR: 1.96)].
Conclusions: PHTS is a rare syndrome that may present early in life and may be associated with dysmorphic features, thyroid nodules and mucocutaneous lesions and obesity but no signs of insulin resistance despite the marked adiposity. Early diagnosis allows the implementation of a multidisciplinary monitoring to detect and manage tumorigenesis on time, as well as other comorbidities. Further research in Cowden syndrome, as a pathophysiologic model of obesity, and increased insulin sensitivity, can potentially provide a deeper understanding of the underlying mechanisms, and contribute to the development of novel therapeutic targets for type 2 diabetes, based on small molecule PTEN inhibitors with systematic or tissue specific effects, without oncogenic side effects.
Conference Proceedings / Horm Res Paediatr 2022;95(suppl 2):1–616, DOI: 10.1159/000525606