Assessment of cardiac function in obese children and adolescents with metabolic syndrome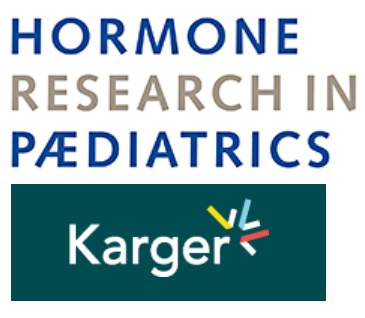 https://www.karger.com/Journal/Issue/278449
Hormone Research in Paediatrics
Vol. 91, Suppl. 1, 2019
Issue release date: September 2019
European Society for Paediatric Endocrinology (ESPE)
58th Annual Meeting, Vienna, September 2019: Abstracts
P3 Poster presentation / Fat, Metabolism and Obesity
P3-96 / Assessment of Cardiac Function in Obese Children and Adolescents with Metabolic Syndrome
Athanasia Tragomalou1, Evangelia Kosti1, Konstantina Sveroni1, Sofia Loukopoulou2, Maria Binou1, Georgia Kourlaba3, Marina Papadopoulou1, Penio Kassari1, Evangelia Charmandari1, 4
Outpatient Clinic For the Prevention and Management of Overweight and Obesity, Division of Endocrinology, Metabolism and Diabetes, First Department of Pediatrics, National and Kapodistrian University of Athens Medical School, "Aghia Sophia" Children's Hospital, Athens, Greece.
Department of Pediatric Cardiology, "Aghia Sophia" Children's Hospital, Athens, Greece.
EVROSTON LP, Chatzigianni Mexi 5, Athens, Greece.
Division of Endocrinology and Metabolism, Center of Clinical, Experimental Surgery and Translational Research, Biomedical Research Foundation of the Academy of Athens, Athens, Greece
Background: Obesity in childhood and adolescence is often associated with dyslipidemia, hypertension, insulin resistance, inflammation, and disturbances in adipocytokine secretion, which lead to endothelial dysfunction and the development of atherosclerotic cardiovascular disease.
Aim: To determine the prevalence of metabolic syndrome (MS) among obese children and adolescents attending our out-patient childhood obesity clinic, and to evaluate their cardiovascular function.
Methods: One thousand four hundred (n=1400) obese children and adolescents attending our 'Out-patient Clinic for the Prevention and Management of Overweight and Obesity in Childhood and Adolescents' were evaluated and screened in order determine those fulfilling the International Diabetes Federation (IDF) criteria for MS. The study was approved by the local Committee on the Ethics of Human Research. Written informed consent was obtained in all cases by a parent/guardian. All participants underwent clinical examination and standard anthropometric measurements were obtained by a single trained observer. A fasting blood sample for baseline hematological, biochemical and endocrinologic investigations was obtained at 08:00h, and was followed by an oral glucose tolerance test. All subjects underwent echocardiography, ultrasound of the carotid arteries to determine carotid intima-media thickness (cIMT), and a liver ultrasound scan to determine hepatic steatosis.
Results: Seventy seven (n=77) children and adolescents [mean age ± SD: 13.1 ± 1.9 years; 46 males (59,7%), 31 females (40,3%); 12 prepubertal (14,5%), 65 pubertal (85,5%)] were identified as having MS. Plasma glucose concentrations were 86.7 ± 9.2 mg/dL, serum insulin 34.1 ± 15.8 μIU/mL, HbA1C 5.3% ± 0.2%, cholesterol 159.8 ± 30.9 mg/dL, triglycerides 141 ± 63.6 mg/dL, HDL 39.7 ± 8.5 mg/dL, LDL 92.3 ± 27.8 mg/dL, ApoA 125.6 ± 18.7 mg/dL, ApoB 90.9 ± 22.4 mg/dL, Lp(a) 16.99 ± 24.84 mg/dL. The cIMT of the left and right carotid arteries were 0.7 ± 0.2 mm (normal range: 0.49 ± 0.03 mm). Interventricular septal end diastole (IVSd) and systole (IVSs) were 8.8 ± 1.6 mm and 9.9 ± 2.5 mm, respectively. Left ventricular internal diameter end diastole (LVIDd) and systole (LVIDs) were 47 ± 4 mm and 28.8 ± 4.4 mm, respectively, while left ventricular posterior wall end diastole (LVPWd) and systole (LVPWs) were 9,1 ± 2.6 mm and 14.4 ± 4.1 mm, respectively. Hepatic steatosis was identified in 67 (87%) of the participants.
Conclusions: The prevalence of MS in our large cohort of obese children and adolescents was 5.5%. Our findings demonstrate increased cardiovascular risk in children and adolescents with MS.
Conference Proceedings / Horm Res Paediatr 2019;91(suppl 1):1–682, DOI: 10.1159/000501868