Not every obese child has type 2 Diabetes Mellitus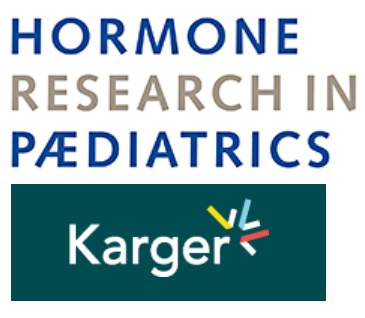 ePoster Category 2 Diabetes and insulin
P2-161/ Not every obese child has type 2 Diabetes Mellitus
Diamanto Koutaki, Aikaterini Vourdoumpa, Ioannis-Anargyros Vasilakis, Amalia Sertedaki, Evangelia Charmandari & George Paltoglou
Division of Endocrinology, Metabolism and Diabetes, First Department of Pediatrics, National and Kapodistrian University of Athens Medical School, 'Aghia Sophia' Children's Hospital, Athens, Greece
Background: Maturity onset Diabetes of the young (MODY) is a rare form of diabetes with specific features that distinguish it from diabetes mellitus type 1 (DM1) or type 2 (Dm2). Research studies suggest that 5% of subjects diagnosed with diabetes before the age of 45 years have MODY, with 80% of them having been incorrectly diagnosed as having DM1 or Dm2. Genetic testing my enable correct diagnosis and treatment, optimize glycemic control, reduce the risk of hypoglycemic events and long-term complications, and enable proper genetic counseling.
Case description: We present the case of a 11.84 year old female, who presented with obesity and a history of gradual weight gain since the age of 8 years. Her mother had obesity (BMI: 32 kg/m2) and a history of gestational diabetes mellitus (GDM) that progressed to Dm2, which was difficult to control despite treatment with insulin and metformin. Her elder 13 year old brother had impaired fasting glucose despite normal BMI, while her uncle had also been diagnosed with Dm2. On clinical examination she had obesity (BMI: 31.5kg/m2, BMI z-score: 3.55), mild acanthosis nigricans and hypertension. Edocrinologic evaluation revealed elevated fasting plasma glucose (FG: 122 mg/dl), and impaired glucose tolerance on OGTT (glucose @ 120': 182mg/dl, insulin 0'= 43.38μUI/ml). Despite the implementation of a personalized intervention program of diet and exercise, her glycemic control deteriorated. At 11.14 years, her FG (118 mg/dl) and insulin concentrations (31.5 μUI/ml) remained elevated. A repeat OGTT confirmed the diagnosis of diabetes (glucose @ 120': 225mg/dl) and the patient was commenced on metformin. Her HbA1C (5.5%) and C-peptide (3.8 ng/ml) were normal, and the antibody screen for DM1 was negative. The diagnosis of MODY was suggested by the strong family history, and genetic testing was undertaken. A heterozygous mutation in HNF1A gene was detected, thereby confirming the diagnosis of MODY3. The management plan now includes institution of sulfonylurea treatment.
Discussion: Patients with MODY may present with obesity and may be difficult to distinguish from Dm2. Genetic testing allows confirmation of the correct diagnosis and leads to optimal treatment.
Conference Proceedings / Horm Res Paediatr 2021;94(suppl 1):1–445 DOI: 10.1159/000518849